We grow in our faith through Bible studies, small groups, evening classes, retreats, and workshops. Our faith is supported and strengthened through the relationships that we nurture with others.
Presbyterian Women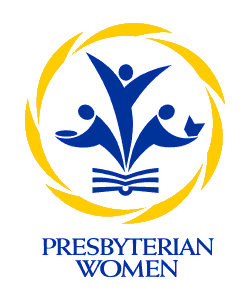 All women of the church are members of Presbyterian Women.  Presbyterian Women meet in groups called Circles and are supported by a PW Council.
•   Ruth Circle meets monthly September through May for Bible Study and fellowship.
•  PW Council meets occasionally to discuss programs and activities of the church that could be enhanced or benefit from the support of the women of the church.
Still Stitchin' with Grace
This group of women of the church (and friends) meets Thursday mornings in the Activity Room (John Calvin Hall upstairs)  to enjoy sewing and sharing.  Since 2006 they have provided over 1,000 quilts for donation to local hospitals to be given to children being treated for cancer. In 2011, the quilters made 104 quilts for a special project to send to Joplin, Missouri tornado victims. During the COVID-19 lockdown, they sewed masks for donation to local health care employees and other front-line workers.  All are welcome to join them anytime.
Bible Studies 
Adults  
Meet 9:30 – 10:30 am.  Newcomers are always welcome to join anytime.
Earl Tyson Class – Smith Hall (Earl Tyson Room) and online. Our longest-running class named in honor of former pastor Rev. Earl Tyson. Studies chosen by the members and led by a rotation of member-leaders.  The Earl Tyson class supports the servicemen and women listed in the church bulletin through regular prayer and care packages.
Present Word Class – John Calvin Hall (Activity Room upstairs). This class uses the Present Word Bible study curriculum published by the PCUSA. Led by members.
Seekers Class – John Calvin Hall (Conference Room upstairs) and online. This class takes up a variety of biblical, topical and contemporary issues in studies chosen by the members and led by a rotation of volunteers.
Children and Youth
Sunday School is a place where children can grow in their understanding of God's love for them. The children are grouped according to age:
Nursery and Toddlers: A staffed nursery is available Sunday mornings during both worship services and Sunday school hour.
Preschool: In a caring environment, three- and four-year-old children learn that God made the world, that Jesus loves them and that children are important to God and to our church family. Preschool is available during the 8:45 a.m. service and Sunday School hour.
Kindergarten through 5th grade:  This age group is invited to begin worship with their families at the 8:45 a.m. service and then leave after Children's Message for Children's Church, a time of hands-on learning in Smith Hall. Elementary children also meet in Smith Hall for Sunday School.
Middle School and High School:  Meet in the Youth Rooms in Conway Hall. The Middle School uses current events or movies or music to teach how to apply Bible truths to the information in their everyday world.  The High School focus is "The Word and Wa-Wa".  After a walk to WaWa for a snack, the group returns to the church for a time of Bible study.
Seasonal Studies and Small Groups
Table Talks & Wednesdays at Grace: Offered seasonally on Wednesday evenings these groups take up a biblical or topical discussion in groups of 8-10 over dinner.  During COVID, committees and groups have hosted various programs and events outside in the Courtyard on Wednesday nights called Wednesdays at Grace.
Book Club & Cooking with Grace: The church has offered new online opportunities to stay connected during COVID. These groups meet monthly by Zoom.
LIBRARY
The Grace Covenant Library is located in the Conference Room in John Calvin Memorial Hall (Christian Education studies and Bible study resources), Conference Room in Smith Hall (Christian fiction, biography and more) and Children's Resource Room, Smith Hall (children's books and resources.
You are invited to visit the library any time the office is open. Easy instructions for self-service are posted in each room.  The library is maintained by volunteers under the leadership of Christian Education.